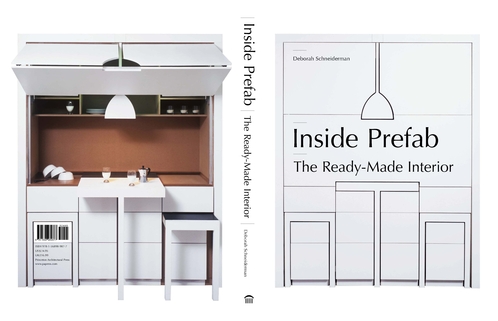 Inside Prefab: The Ready-Made Interior
As an inherently sustainable and affordable building method prefabrication has enjoyed a revival in recent years, attracting clients and architects alike. In Inside Prefab: The Ready-made Interior, author Deborah Schneiderman turns her attention to a much overlooked area of prefabrication: interior design. Offering a fascinating history of prefabricated interior design, followed by twenty-four contemporary case studies
"The trivial and banal elements of everyday living are celebrated for their true genius and ingenuity in Schneiderman's exploration into the ready-made and prefabricated interiors . . . . Buyer beware: you will not look at a kitchen or bathroom with the same glazed gaze again." (Jennifer Siegal, Office of Mobile Design)
"[Schneiderman's] thesis, that sustainability and pre-fab go together, presents a hopeful development in the making." (Susan S. Szenasy, editor in chief, Metropolis Magazine)
"I applaud this addition to the design literature, and am grateful to Deborah Schneiderman and Princeton Architectural Press for their perception in realizing the need for it and their skill in filling that need with such intelligence and flair.
(Stanley Abercrombie, author of Interior Design and Decoration)
Textile Technology and Design: From Interior Space to Outer Space
Textile Technology and Design addresses the critical role of the interior at the intersection of design and technology, with a range of interdisciplinary arguments by a wide range of contributors: from design practitioners to researchers and scholars to aerospace engineers. Chapters examine the way in which textiles and technology - while seemingly distinct - continually inform each other through their persistent overlapping of interests, and eventually coalesce in the practice of interior design.
Covering all kinds of interiors from domestic (prefabricated kitchens and 3D wallpaper) to extreme (underwater habitats and space stations), it features a variety of critical aspects including pattern and ornament, domestic technologies, craft and the imperfect, gender issues, sound and smart textiles. This book is essential reading for students of textile technology, textile and interior design.
The intersections and overlaps between the wrapping, lining and layering of our bodies and the environments that we occupy are explored in this innovative publication. An excellent and diverse range of writers and subject matter has ensured that issues around the 'soft' interior are now placed firmly at the forefront of thinking in this field of design. (Graeme Brooker, Middlesex University, UK)
From cover up to a celebration of wealth, and from a display of conventional culture to cutting-edge experimentation, textiles have been hiding and displaying something for millennia. Whether it be the human body with clothes or the family in a carpeted, upholstered, and draped interior, cloth has been a malleable expression of our attitudes towards ourselves, others, and our environment. This sweeping array of essays traces the history of textiles on bodies and in interiors, and show how new technologies are liberating us to have a whole new relationship to that most flexible and sensual of human artifacts. (Aaron Betsky, Frank Lloyd Wright School of Architecture, USA)
These authoritative and accessible essays exemplify myriad ways in which textiles are increasingly inter-disciplinary in range and breadth. Together they contribute to the re-shaping and expanding of textiles, not only as a field which functions as an interface between the body and architecture but also as an exciting practice through which the ever-growing territory between human and post-human experiences are articulated. (Victoria Mitchell, Norwich University of the Arts, UK)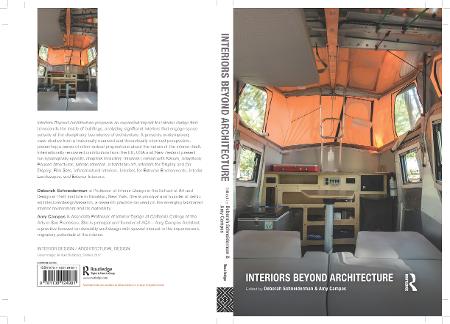 Interiors Beyond Architecture proposes an expanded impact for interior design that transcends the inside of buildings, analysing significant interiors that engage space outside of the disciplinary boundaries of architecture. It presents contemporary case studies from a historically nuanced and theoretically informed perspective, presenting a series of often-radical propositions about the nature of the interior itself. Internationally renowned contributors from the UK, USA and New Zealand present ten typologically specific chapters including: Interiors Formed with Nature, Adaptively Reused Structures, Mobile Interiors, Inhabitable art, Interiors for Display and On Display, Film Sets, Infrastructural Interiors, Interiors for Extreme Environments, Interior Landscapes, and Exterior Interiors.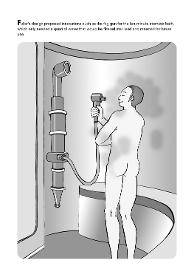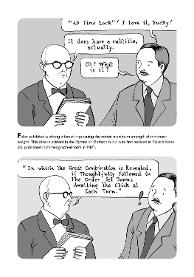 The Prefab Bathroom: An Architectural History

Prefab Bathroom and Beyond: An Architectural Graphic Novel, a collaboration between Deborah Schneiderman and Bishakh Som, tells the history of the prefab bathroom within the context of the history of architecture through comic/graphic novel style illustration. The book includes the history and the 'inside' stories of architecture. A collaboration with Bishakh Som.